Dr Punchoor Ramesh Bhat
BAMS(Ayu), PhD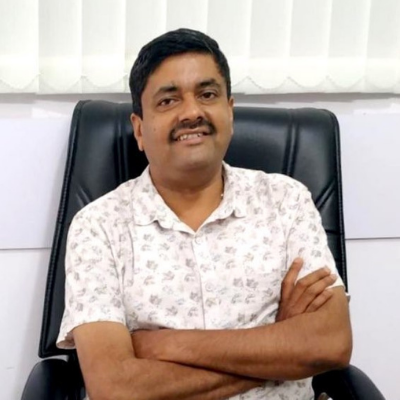 Born and brought up Udupi of Karnataka, Medicine Degree in Ayurveda (BAMS) at Koppa of Karnataka with First rank and Gold medal. Later he has done Master of surgery in Ayurveda at Rajiv Gandhi University of Health Sciences, Bangalore, completed PhD at Banaras Hindu University, Varanasi. Completed 'Diploma in pharmacy' at College of Pharmacy, KMC, Manipal. Presently working as Prof and Head of surgical services of Sri Sri College of Ayurvedic Sciences and Research Hospital at Bengaluru.
BAMS with First rank and Gold medal from A L N Rao Ayurveda College Koppa.
Master of surgery in Ayurveda (Shalyatantra) at Gov Ayurveda Medical College, Bangalore.
PhD at Banaras Hindu University, Varanasi.
Diploma in pharmacy at College of Pharmacy, KMC, Manipal.
SERVED AS HEAD OF THE INSTITUTION IN REPUTED AYURVEDA MEDICAL COLLEGE, CHIEF MEDICAL OFFICER, MEDICAL SUPERINTENDENT OF THE HOSPITAL, SENIOR AYURVEDA SURGEON AT DIFFERENT HOSPITALS.
ACHIEVEMENTS AND CREDITS:
20 years of rich clinical experience in the management of diseases of colo-proctology and general surgery.
Treated World First Complex and Challenging case reported 'complex anal fistula with foot extension' successfully by Ayurveda technique – ksharasutra therapy. Published in the international journal of surgery.
Presented paper on 'Daycare proctology in Ayurveda' presented 1250 case study in 'International conference on surgery' at Las Vegas, USA. Considered to be the first paper presented in an international conference about Ayurveda surgery.
Treated successfully a patient with anal fistula who had 26 times failed surgeries in USA of different hospitals of USA.
A star is named after DR P RAMESH BHAT in the space and registered in NASA on 07/03/2019 recognising outstanding contribution in the field o Ayurveda.
A Flag was flown over the USA Capitol on behalf of Dr P Ramesh Bhat, by THOM TILLIS U S Senator North Carolina on 15th May 2019 and recorded in flag book of USA.
18 trees have been planted in the hills of Jerusalem in Israel in honour of Dr P Ramesh Bhat for excellence in Ksharasutra therapy in the anal fistula.
Treated more than 500 cases of chronic ulcers, 3000cases of anorectal diseases by ksharatherapy.
Treated patients by Ksharasutra from more than 15 countries with failed fistula surgery.
Developed innovative techniques with a high success rate, convenient instruments for anorectal surgery.
Developed a unique protocol and software for patient data management system.
Trained Ayurveda surgeons especially in anorectal surgeries.
Started and developed super speciality centres for coloproctology and anorectal Ayurveda clinics in Coimbatore Tamilnadu, Kozhikode Kerala and Koppa of Karnataka.
Former Principal and Cheif Medical Officer
Professor and HOD, Dept of PG studies in Shalyatantra
Sri Sri College of Ayurvedic Science and Research Hospital Bengaluru – 560 082.
Consultant Surgeon and Ayurveda Physician
Senior Proctologist
Anugraha Hospital, Muniappa Building, 1st Cross, M C Layout, Vijayanagara, Bangalore – 560 079.